Fillmore Auditorium | Denver, Colorado
Metal Fans will be pleased to hear 'All That Remains' are thrashing their way into the Fillmore Auditorium on Friday 30th May as part of the KBPI Low Dough Show. The bands ability to unabashedly unleash tight and taut heavy metal with arena-size hooks Defying preconceived notions, the music is as genuine as it gets, and All That Remains wouldn't have it any other way. Just over a month to go! Get your seats today!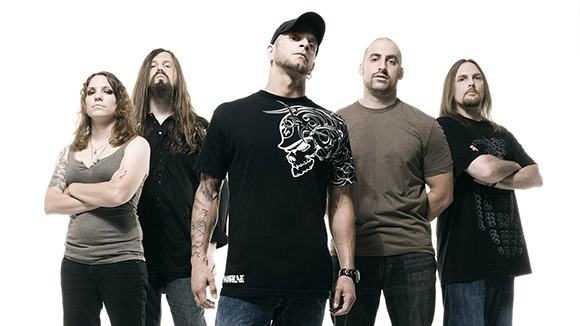 106.7 KBPI is a denver based radio station that host some of the biggest music events around. Their yearly shows attract thousands of fans.
The metal band from Springfield formed in 1998 They have released six studio albums, a live CD/DVD, and have sold nearly 800,000 records worldwide. The group consists of guitarists Oli Herbert and Mike Martin, vocalist Philip Labonte, bassist Jeanne Sagan and former Diecast drummer Jason Costa with Labonte and Herbert.
Each year the band set out across the US to perform at the biggest and best theaters, bringing their distinctive metal sounds and energetic rock sets to audiences. The bands musical style is compared to melodic death metal, metalcore and heavy metal. This blend of music sets them apart from many with intricate sounds a stay true to the fans attitude, offering them huge respect in the industry.