Fillmore Auditorium | Denver, Colorado
Get ready for a concert that slaps just right with the smoothest flow and delivery by 6LACK at Fillmore Auditorium on Tuesday, 17th of October, 2023! This event will get you grooving with his melodic hard bars featuring his newest album: "Since I Have a Lover". The album, released this year, dips into new territory, surprising fans after 3 years of no album releases. From the psychedelic orchestral magic of "Spirited Away" to the Roc-A-Fella grandeur of "Preach, from the voice of therapy in his song "Talk" to the virtues of long-term monogamy in "B4L" and "Temporary", the audience is in for a soft reverie of 6LACK's music. His musicality in his progressions and talent in delivery remains the same. To top it all off, a special guest is also gracing the stage! The ferociously addictive vocalist-produce-instrumentalist-rapper Mereba will definitely leave you speechless. Come join us to enjoy 6LACK's newest masterpiece, and get your tickets now!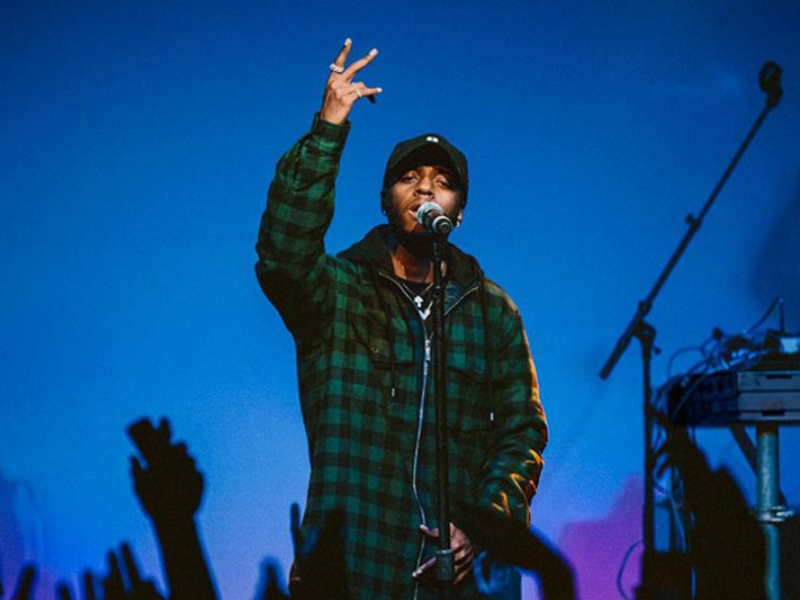 6LACK is a singer/rapper and songwriter who is a model of perseverance who has given birth to songs that were Grammy-nominated and have spawned gold and platinum hits. He is generally known for his performance in the middle of singing and rapping. His metallic sound from back then became quite melodic and nonchalant.
He was born and raised in Baltimore as Ricardo Valdez Valentine. Even with his introverted nature, his talent shone and was acknowledged even as a kid. In middle school, he became known as a battle rapper and even competed in his teenage years and through Valdosta State University.
After leaving the university, he signed with Flo Rida's International Music Group/Strongarm in 2011. Still, he gained little progress, so he sought other agencies. He broke through in 2016 after landing on the interscope-distributed label Love Renaissance with his song "PRBLMS". It reached number 72 on Billboard Hot 100 and its parent album, FREE 6LACK became number 11 on the R&B/hip-hop chart. The single "PRBLMS" was nominated for Grammys for Best Rap/Song Performance and FREE 6LACK was nominated for Best Urban Contemporary Album. With this, 6LACK is awarded platinum.
His second album, "East Atlanta Love Letter", which was released in 2018, debuted at number 3 on Billboard 200 and boasted four total gold and platinum singles: "Switch", "Nonchalant", "Pretty Little Fears" (with J. Cole), and "Seasons" (with Khalid). He headlined tours in the same year and even grew his audience when he opened for the Weeknd and Chris Brown. His song "Pretty Little Fears" earned him his third Grammy nomination.
In March 2023, he gave a preview of his third album, "Since I Have a Lover," with an atmospheric and strummy vibe. It was a sonic departure from his usual breakup songs that suck the life out of a room or pieces that feature one-night stands. His fans highly anticipated his album as he did not release an album for 3 years. The concert is part of his tour to introduce his new album. It promises a treat with its diversified musicality from boom-bap and electronic to a melodic classical guitar flourish.
Marian Azeb Mereba, more commonly known as Mereba, adds to the hype as she graces the stage as a guest artist. She is known for her music that battles for peace, resources, and survival. She is a true wordsmith that will bring her sharp-witted and imagination to the scene.
This concert will be held in Fillmore Auditorium, one of the most prominent forces in the Denver, Colorado, music scene. Get yourself lost in the rush of words, smoothly flowing, with amazing progressions from 6LACK and Mereba. Don't miss this concert, and purchase your tickets now!