Fillmore Auditorium | Denver, Colorado
You would have to be high to miss out on the hilarious comedy duo Cheech & Chong. Make sure you bring your gas masks because the Fillmore Auditorium will be one heck of a hotbox! The iconic duo are back for another year of hilariously irreverent, satirical, counter-culture, no-holds-barred comedy routines! It's going to be the smokiest night of the year! Get your tickets now……If you can remember!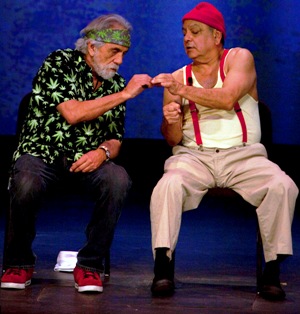 The iconic comedy duo CHEECH & CHONG defined an era with their hilariously irreverent, satirical and counter-culture routines. Highlights for Grammy-winning Richard "Cheech" Marin and Tommy Chong include 9 hit comedy albums and shattering record sales, along with 8 hit feature films which they co-wrote and starred in that were directed by Tommy Chong.
Their first film, "Up in Smoke", the highest grossing comedy of 1978, topped $100 million at the box office. In 2009, the duo made history when comedy partners Cheech Marin and Tommy Chong announced their first reunion tour in over 25 years, selling out shows from coast to coast.