Fillmore Auditorium | Denver, Colorado
Two bands are ready to fill Fillmore Auditorium with hardcore music this November 3, Thursday night. And like the rest of metal and rock fans all over the country, we are excited to witness the Ukrainian progressive metal outfit Jinjer team up with the American Christian rapcore group P.O.D. (Payable On Death). Join the Tatiana Shmailyuk-led band as they bring their brand of metalcore music to Denver, Colorado. Throw your hand rock signs to the air as you jam to their signature songs, such as "Pisces," "Pit of Consciousness," "Noah," and many others. This will be a special concert for the band, who, despite the crisis in its home country, still finds time to tour worldwide to spread their music and societal awareness. Aside from P.O.D., the tour's Fillmore stop will feature Vended, a band comprised of Slipknot members' sons, and the underground metal band Space of Variations. If these bands are your jam, you should get your tickets as early as today. Click the "Get Tickets" link to reserve yours now.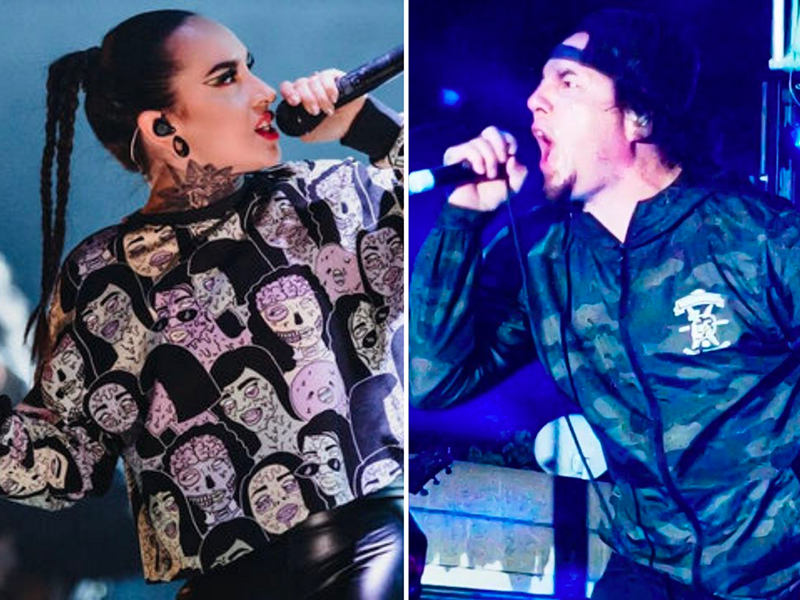 Jinjer is a metalcore band from Ukraine. The band was formed in 2008 by Maksym Fatullaiev (lead singer), Dmitriy Oksen (guitar), Oleksiy Svynar (bass), and Vyacheslav Okhrimenko (drums). However, none of the founding members has been with the band recently. The current members include Tatiana "Tati" Shmailyuk (lead singer), Roman Ibramkhalilov (guitars), Eugene Abdukhanov (bass), and Vladislav "Vladi" Ulasevich (drums). Among the genres, they experimented with were R&B, soul, funk, jazz, reggae, and groove metal.
With the ongoing war in their country, the band has used their music to express their experiences of the devastation and horrors brought by it. The band advocates for ending the war and is on tour this year, as allowed by the Ukrainian government, to raise money for the country.
P.O.D. (Payable on Death) headlines the U.S. tour with Jinjer. The band is an American Christian metal band created in 1992. Their sound has evolved from their early rap metal sounds to their more recent nu metal and reggae-inspired alternative metal. They have been nominated three times for the Grammy Awards, recorded soundtracks for many movies, and toured internationally.
Their performance at the Fillmore Auditorium in Denver, Colorado, will include Vended, a band comprised of Slipknot members' sons, and the underground metal band Space of Variations. See them on November 3, 2022. Get tickets now!