Fillmore Auditorium | Denver, CO
Need a change of scenery? Why not come to Fillmore Auditorium on Saturday 18th February 2017 to see the incredible Lotus! A truly unforgettable show, Lotus will leave you wanting more… Tickets are available now – what are you waiting for?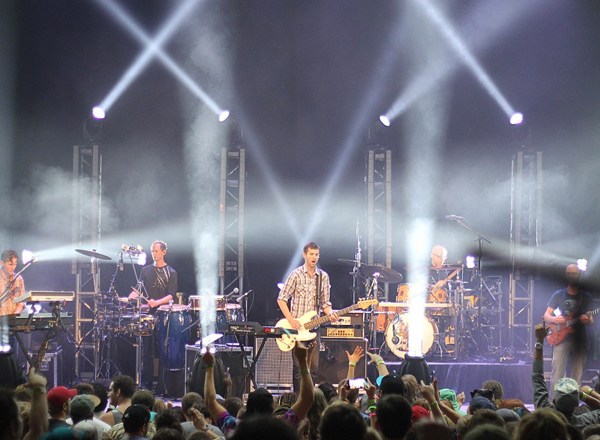 Lotus is an AmericaLon jam band that emits high voltage electronic music. Their music not only sends shockwaves through the ears to jolt your entire body with their distinct brand of jam, house, funk, and rock; they give an extra surge of energy with a dazzling light show that completes the euphoric sensation. Lotus drives millenials into a trance to go for a mad dash for tickets to catch their shows. And no matter what your age or musical preference is, you'd surely delight in this trippy aural and visual sountrip. Catch Lotus while you can, get your tickets now!
Conceived in Indiana, American electronic band Lotus has moved to Philadelphia, Pennsylvania and now to Denver, Colorado, as their music evolved into jam-tronica that involves elements of jam, house, funk, and rock. Formed in 1999 and composed of college buddies, the current line-up of Lotus include brothers Jesse Miller (bass/sampler) and Luke Miller (guitar/keyboards), Steve Clemens (drums), and Mike Rempel (guitar). Their first album 'Vibes' came in 2002, which consisted of a compiled best live performances from their 2001 tour. Their studio album 'Nomad' in 2004 became Home Grown Music Networks's best seller and claimed the number 1 spot on the sales charts. Sometime in 2008 with the release of their album 'Hammerstrike', the band went on an extensive 47 nationwide tour dates. The band has always been in-demand for tours and festivals, with a hectic touring schedule ranging from 90 to 115 live shows a year.