Fillmore Auditorium | Denver, CO
Kicking off in Mexico, British indie pop-rock band The 1975 are about to go embark on a massive North American 17 tour that will see them arriving in Denver's Fillmore Auditorium on Saturday May the 6th – don't miss your chance to see them live!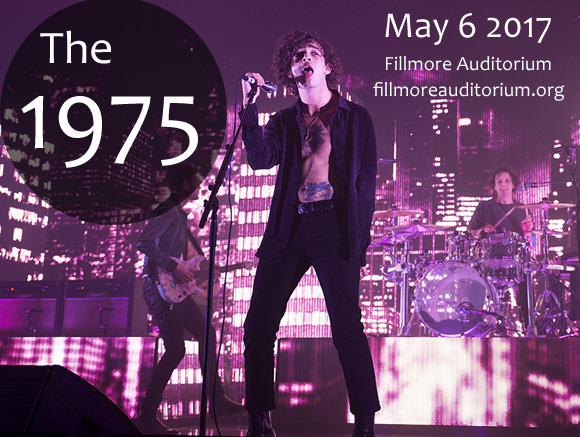 Their first single from the ambitiously titled "I like it when you sleep, for you are so beautiful yet so unaware of it," "Love Me" sounds like fusion of Fall Out Boy and INXS, reflecting the band's musical influences of funk, synthpop and pop rock. Their performance is fun and uplifting, with singer Matthew Healy delivering a passionate performance that is at once both vulnerable and flamboyant. The 1975's live performances have in the past featured orchestras and choirs, complimenting the rich variety of their sound, along with a fantastic visual spectacle of light and color. Whatever they're planning for 2017, it's bound to be a thrilling live experience, never to be forgotten.