Fillmore Auditorium | Denver, Colorado
Californian Blue-grass band The Devil Makes Three will bring their hugely anticipated live show to the Fillmore Auditorium on Saturday 24th January. Well known for blending bluegrass, old time, country, folk, blues, jazz, ragtime, and rockabilly music. Gathering a huge fan base the band often sellout tours due to the incredible live performances. Tickets are available now, get yours now!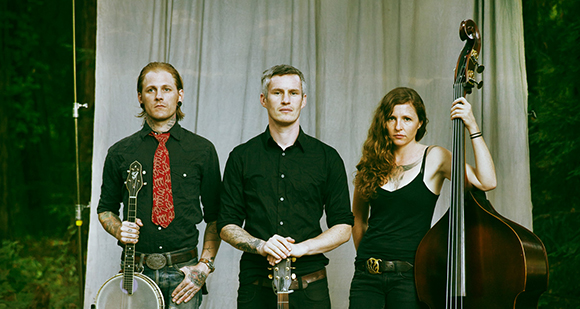 As a drummerless acoustic trio consisting of two guitarists and a string bassist, The Devil Makes Three are not your normal alt-country band. While deeply rooted in the blues and country music, they also enthusiastically incorporate elements of bluegrass, ragtime, and jug band traditions as well. The group also makes no bones about its punk rock influences, and despite the lack of a drummer, it always plays with the needs of dancers in mind.