Fillmore Auditorium | Denver, Colorado
Brother and Sister, Swedish duo The Knife comes to Fillmore Auditorium on Monday 21st April for their US tour Shaking The Habitual Show. Known for their vintage synth pop and forward-thinking electronic music, crafting sounds that are equally unique, playful, and beautiful. Tickets are available now, don't miss this fascinating music duo!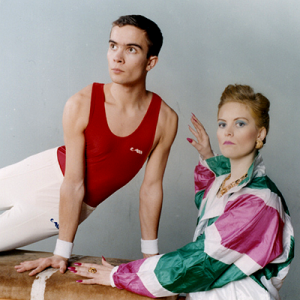 Olof and Karin Dreijer formed the Knife in 1999, producing and developing their music sounds in the comfort a home studio, they went on to release a debut single Afraid of You, in 2000 as part of the 2001 self-titled debut album on from their own Rabid Records label. They have been nominated for two Grammy's one for Best Pop Group of the Year and one for Best Pop Album for their second album, Deep Cuts.
Early in 2013, the Knife released a new song, "Full of Fire," and announced their fourth album, Shaking the Habitual. Another single, A Tooth for an Eye, arrived before the album, an unsettling 90-minute meditation on various controversial topics including politics and the environment, This was later released in April. They are now hitting the road with the tour "Shaking The Habitual".