Fillmore Auditorium | Denver, Colorado
New York Based Rock band The Pretty Reckless are 'Going To Hell' This summer with the announcement of their latest tour! After riding through the success of the chart-topping single single 'Heaven Knows,it couldn't come at a better time for fans. The band will be rapping on the doors of October 17th at the Fillmore Auditorium for one 'Hell' of a rock treat, going to be so big that even Satan himself will be rocking out! Tickets are available now!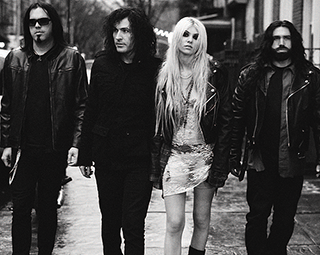 Gossip Girl Actress turned Rock singer Taylor Momsen Launched her music career in 2009 with the band The Reckless, then later changing it to The Pretty Reckless. T Ben Phillips, bassist Mark Damon, and drummer Jamie Perkins (Momsen on Vocals). The group are considered modern hard rock and post grunge. They have toured extensively in the past 5 years and have amassed a large following. They have two albums, one of which was released earlier this year. 'Going to hell' will be supported by their North American Tour Dubbed 'Going to Hell' tour 2014.
Head down to the Fillmore Auditorium on Oct 17th, to see one of the best modern hard rock bands around!