Fillmore Auditorium | Denver, CO
The talented group Thievery Corporation are coming live to Fillmore Auditorium on Friday 20th December 2019! Join these incredible players as they perform their wide collection of songs from over the years in their long-standing career… This Winter Thievery Corporation will be bringing everything they've learnt on their musical journey to the stage across North America! Book your tickets NOW as Thievery Corporation always sell out fast!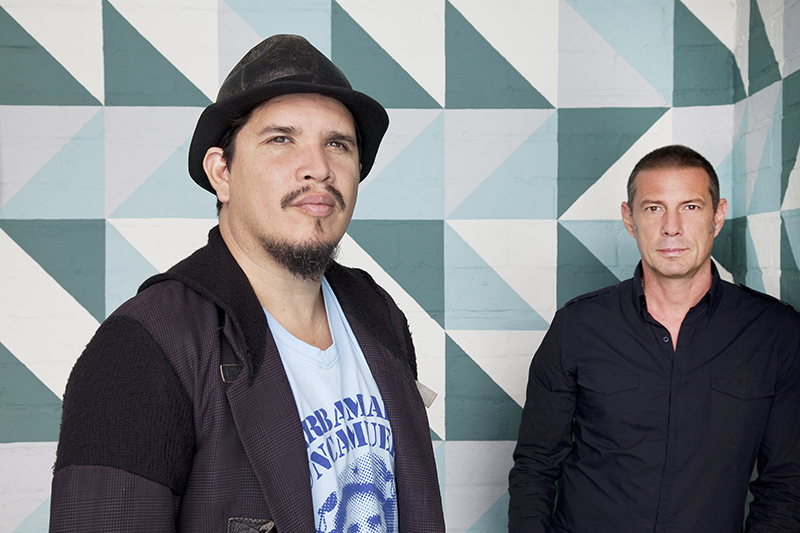 Combining the best genre's together to create pure blissful music, is Thievery Corporation. They are a Washington, D.C. based project and DJ duo – Rob Garza and Eric Hilton, with more than often guest appearances of the highest standard of musicians and vocalists on the scene. Their style consists of elements of dub, acid jazz, indian classical and Brazilian, always with a chill out lounge base.. which makes you dream of a paradise island, with endless pina colada's and of course, Thievery Corporation's 'Sweet Tide' playing in the background.
Their recording style is acknowledged for being intelligent and proficient as the work that goes into layering every single melody, beat hit and sound effects to create a masterpiece, is remarkable.
This group has it all, their live performances are on fire, with the sheer amount of talented musicians that collaborate together on stage. The two masterminds behind Thievery Corporation are definitely not down with keeping it between them and along the last 20+ years of touring and traveling the world, they have picked up other musician members along the way, including a collection of beautiful sensational vocalists that really make each and every track a unique experience as every song is different somehow than the last in their sets.
You will not forget or regret seeing Thievery Corporation LIVE – get ready to be blown away and just generally have a wonderful time as some of the best musicians in the world take to the Fillmore Auditorium stage this coming Winter! Things are about to heat up, so even if it's cold outside, ya'll better believe it's going to be warm inside!