Fillmore Auditorium | Denver, Colorado
HUGE BASS, HEAVY BEATS that's what Trapfest is all about. This year the party is arriving at the Fillmore Auditorium, with heavy hitters including; BRILLZ, Butch Clancy, Maniscalco and more. Not for the faint hearted, strictly dedicated to PARTY ANIMALS. Don't miss it!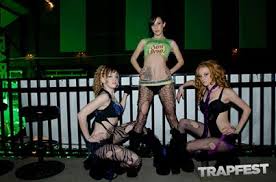 The Trapfest is coming party people! If you can handle the incomprehensible energy, extreme bass beats, heavy drops then this is a night you will never forget! One night of fast paced, incredible sounds from the biggest names in Trap and BASS:
Brillz,
Ookay,
Butch Clancy,
Getter,
Vinnie Maniscalco
Treyy G
Decadon
This is going to be MASSIVE night, get your tickets now!