Fillmore Auditorium | Denver, Colorado
If you've followed Umphrey's McGee as a fan for any period of time, you'll know that the band always delivers incredible music yet you never quite know what you're going to get. The intrigue and surprise only add to the bands amazing live sets which have been popular for over 13 years. You don't want to miss this show, with guaranteed samples of the bands past and new music. Get ready to dance and be surprised all at the same time with this innovative band.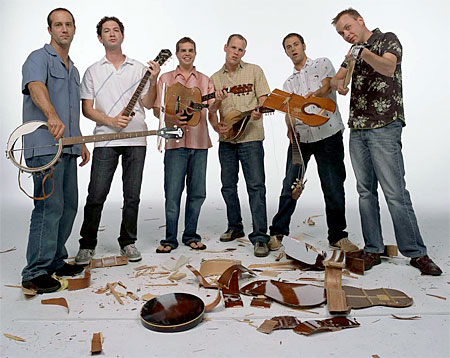 Umphrey's McGee is a well known American rock band, originally from Indiana, who are celebrated for their progressive improvisation and unique musical talents. Led Zeppelin and The Beatles are key inspirations for this band who create amazing music time and time again. Since forming in 1997 the band have released more than 5 different albums, their debut of which was released after just 8 months of the band forming. The band prides themselves on their close relationship which influences their fantastic music heavily. Their most recent album, Death By Stereo, mixes old songs and new songs for an incredible mash up not to be missed live. Get your tickets now for a truly unbelievable show!