Fillmore Auditorium | Denver, Colorado
Danish metal rock heroes Volbeat are tearing up the stage at the Filmore Auditorium on Thursday 3rd April. Armed to the teeth with metal shredding musical instruments, the show is set to be a blast! Get your tickets now for a head-banging night!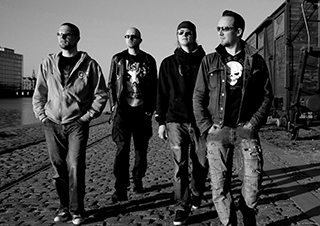 Initially founded in Copenhagen Volbeat have had worldwide music success. They play a mixture of rock and roll, heavy metal and rockabilly. Inspired by classic rock and roll artists such as Elvis Presley and Johnny Cash, as well as modern hard rock, groove metal, alternative rock and hardcore bands. They have released 5 studio albums all of which have certified as gold in Denmark.