Fillmore Auditorium | Denver, Colorado
Probably one of the most enjoyable tours you will attend this year #TALKINGISHARD Tour hosted by Cincinnati favorites Walk The Moon and fellow Sydney based rockers The Griswolds. All coming to the to the Fillmore Auditorium on Wednesday 25th March! Walk the Moon are here to wash away your winter blues with their sun-drenched and seriously infectious new song 'Different Colors' which will be performed live in March including all their new material! Get your ticket now and have some fun in the sun!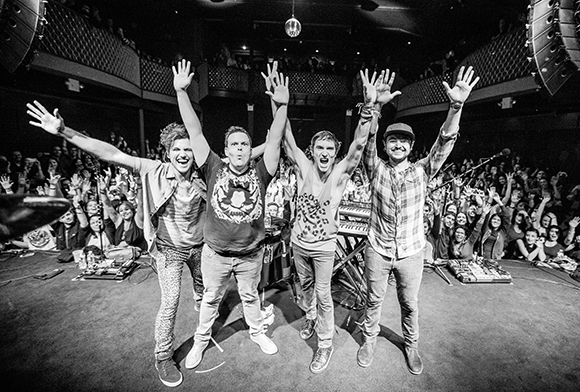 Spirited and quirky Cincinnati, Ohio-based indie rockers Walk the Moon formed in the late 2000s around the talents of Nicholas Petricca, Kevin Ray, Sean Waugaman, and Eli Maiman. After independently releasing their 2010 debut album, I Want! I Want!, the band signed on with Brooklyn, New York-based boutique management company Mick Management and began work on its follow-up LP with producer/mixer/songwriter Ben Allen at Atlanta, Georgia's Doppler Studios.