Fillmore Auditorium | Denver, Colorado

Are you ready for AJR?? The hottest band of recent years are moving up the ranks, with this year marking their very first headlining tour, an exciting time for the band and fans alike!! They're taking to the stage of the Fillmore Auditorium on Tuesday 13th November 2018, with special support acts to be confirmed – you can't afford to miss it!! Grab your tickets NOW for what promises to be a truly incredible show!!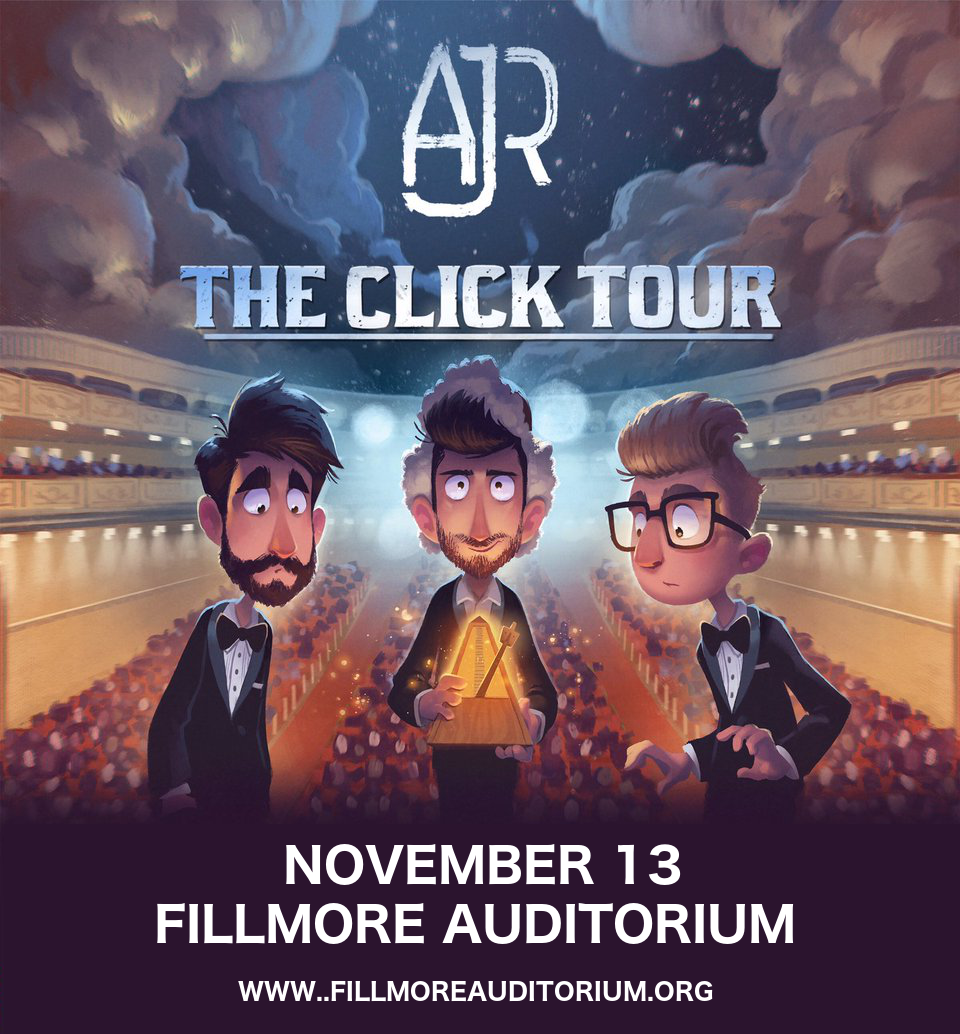 The band's debut single, "I'm Ready," was their first to catch the attention of a major label, and was swiftly followed by their EP of the same name in 2013, causing the band to be named "Artist on the Rise" by Clear Channel. From there, the band's success has bloomed, with several high-profile tours supporting major artists.
The new album, "The Click," sees AJR exploring all-new musical directions from their already diverse pool of influences – ranging from The Beach Boys and Vampire Weekend to Imagine Dragons and Kanye West. The track's opening overture was inspired by the band's love of musical theatre, in which opening with an overture is common. As the band explained; "we thought, "What's kind of a modern version of that? How can we make this a cohesive album and make the first track something that really puts you into the world of the album?" We wanted to kind of redefine what an overture was."
What are you waiting for?? Get ready to hear all the new songs live – grab your tickets today!!