Fillmore Auditorium | Denver, Colorado
The wait is over! Pop punk rockers, All Time Low, Issues, Tonight Alive & State Champs comes to Fillmore Auditorium on Saturday 9th May 2015! Here on their headlining 'Future Hearts' tour, All Time Low are back with their self-titled debut studio album was released last year! Dont miss this awesome show!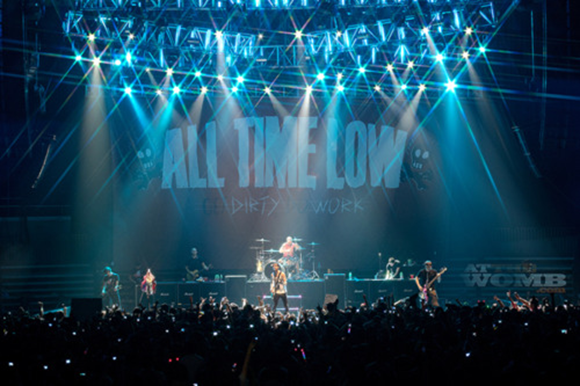 All Time Low formed in Maryland in 2003. The band's name came from a line in the song "Head On Collision" by the band New Found Glory. Early on All Time Low mostly performed covers of songs by bands like Green Day, blink-182, and New Found Glory. Just months before band members graduated from high school, All Time Low signed to national indie label Hopeless Records in 2006. Their first release was an EP titled Put Up or Shut Up which included mostly re-recorded versions of songs from their Emerald Moon album. With the release of the album So Wrong, It's Right in 2007 and extensive touring, All Time Low began rising in the ranks of national pop punk bands. The group received strong support from MTV and appeared on Jimmy Kimmel Live in the spring of 2008. They have had enormous success and are still to this day creating a huge buzz on the emo rock and pop punk scene!