Fillmore Auditorium | Denver, Colorado
Who's ready for the hottest pop-punk show of the year??? That's right, All Time Low, with incredible support from SWMRS, Waterparks and The Wrecks are coming to Fillmore Auditorium on Friday 14th July 2017 to give you the most energetic, full-on show you've ever seen! Get ready for the excitement; hit the "Buy Tickets," button above and get ready for a night you'll never forget!!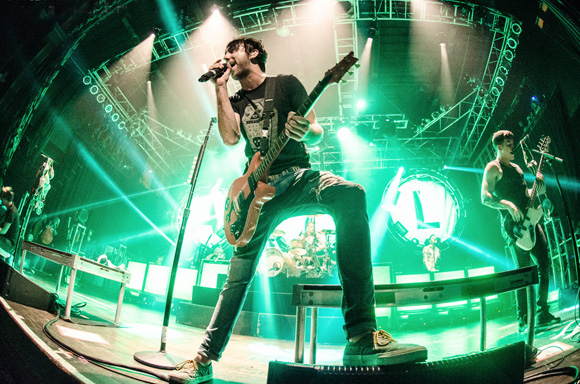 Starting out as a high school band in 2003, taking their name from the lyrics of New Found Glory's "Head On Collision," All Time Low started out by performing covers of pop-punk bands such as Green Day and Blink-182. Releasing their first EP in the same year as their formation, they signed to a local label, Emerald Moon Records, the very next year, and released their second EP, "he Three Words to Remember in Dealing with the End EP". Before graduating from high school, they released their Put Up or Shut Up Ep, debuting in the Independent Albums chart!! The rest is history: the band developed a colossal worldwide following and have been touring together ever since.
Shortly after announcing the release of their hotly anticipated brand new album "Last Young Renegade," set for release on June 2nd, All Time Low announced that they would be doing a second, U.S leg of their Young Renegades tour, a mission of a roadtrip that will see them travelling throughout Europe and the United Kingdom, Australia and New Sealand, and Japan!!
With so much touring experience under their belt, All Time Low really know how to deliver a MASSIVE live performance!! Make sure you're there to catch all the action – get your tickets NOW before they sell out!!