Fillmore Auditorium | Denver, Colorado
Fans are you ready?! As Bone Thugs N Harmony comes to Fillmore Auditorium on Friday 22nd January 2016! This five piece group are known for making their mark on the industry with fresh innovative rappers Bizzy Bone, Wish Bone, Layzie Bone, Krayzie Bone and Flesh-N-Bone! Bone Thugs N Harmony continue to impress with their global recognition for their natural chemistry and collaboration in the hiphop world!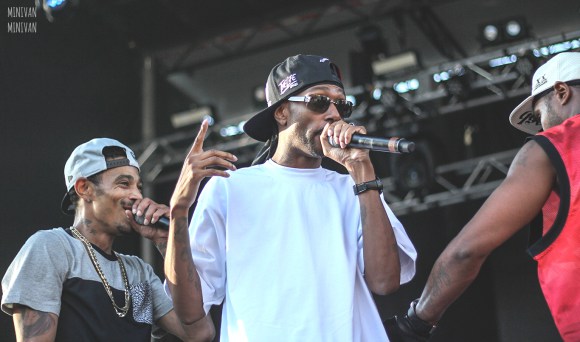 American Hiphop group, Bone Thugs-N-Harmony formed in Cleveland, Ohio. Founded by American West Coast rapper Eazy-E, former member of rap group N.W.A, who signed the group to Ruthless Records in late 1993, when Bone Thugs debuted with their EP Creepin on ah Come Up. The EP included their groundbreaking debut smash hit single "Thuggish Ruggish Bone".
In 1995, came the release of their second album, E. 1999 Eternal, which included hits "1st of tha Month" and "East 1999".
In 1997, Bone Hugs N Harmony released their biggest single as of yet, titled "Tha Crossroads", won a Grammy award!! Bone Thugs is the only group that has worked with all four deceased artists 2Pac, Notorious B.I.G., Eazy-E and Big Pun while they were still alive. They have often been recognized as one of the top 25 of best group of all time!