Fillmore Auditorium | Denver, Colorado
If you're looking for excellent R&B music. You should check out the illustrious Daniel Caesar! The singer-songwriter is more than just the name featured in Justin Bieber's megahit, "Peaches." Caesar is actually a Grammy Award-winning artist who's also a remarkably skilled guitar player and his striking lyrics have always made his music standout! He has numerous critically-acclaimed hits under his helm, such as "Always," "Best Part," "Get You," "Japanese Denim," and many more! This September, Caesar will make his way across North America for the Superpowers World Tour! The U.S. trek will cover over 30 cities, including a stop in Denver, Colorado! Fans can look forward to Daniel Caesar's plethora of hits as he lights up the Fillmore Auditorium! The highly talented Caesar has slowly and steadily built his career with independent studio releases. This year, he dropped his major label debut, Never Enough, which made waves on the Billboard charts upon its release! If you're keen on experiencing Daniel Caesar's critically-acclaimed setlist, then hurry and score your tickets now!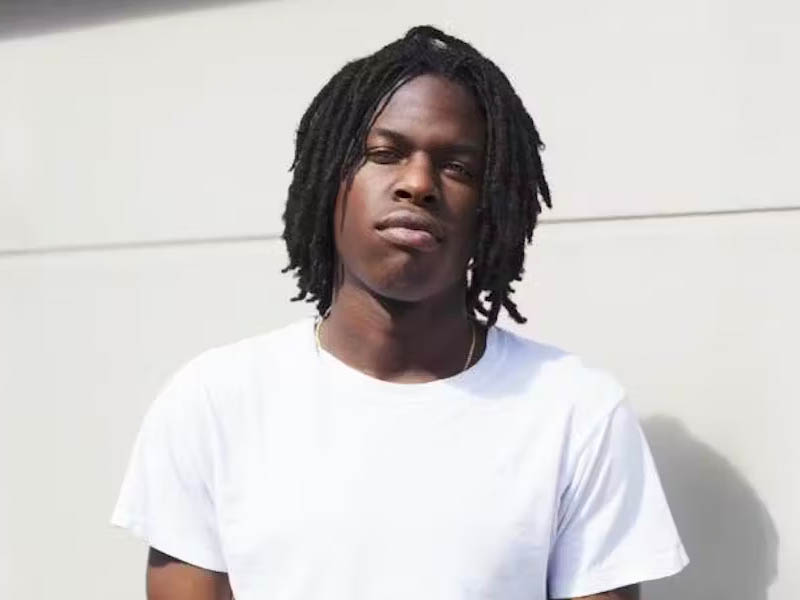 This year, Daniel Caesar will be promoting the release of his latest album, Never Enough. The 2023 record will be supported by a 33-date tour across North America. Fans will see the Grammy Award-winning singer's debut songs from the highly-anticipated album. Earlier this year, Caesar dropped the album's lead single, "Do You Like Me." The song entered the Canadian mainstream chart, peaking at number 83. Since emerging in 2014, Caesar has always maintained a niche following, but his fanbase is consistently growing. His brand of R&B is often mixed with electronic music with deep lyrics about love, passion, philosophy, and religion. "Do You Like Me" became Caesar's third single on the mainstream chart after "Who Hurt You?" And "Love Again."
In 2016, Caesar rose to prominence in the R&B world with his breakout hit, "Get You." The single entered the Billboard Hot 100 and peaked at number 1 on the R&B chart. The song achieved such tremendous success that it was later certified 4x platinum in the U.S. and Canada. Spawned by Caesar's debut album Freudian, "Get You" was followed by several more successful hits, such as "We Find Love," "Blessed," and the Grammy Award-winning single "Best Part."
In 2019, Daniel Caesar soared to Billboard 200's Top 20 with Case Study 01. The album featured the gold-selling hit, "Love Again" featuring R&B singer Brandy. The song notably topped Billboard's Adult R&B Songs, and officially his third number 1 on the chart after "Get You" and "Best Part."
This 2023, Caesar released Never Enough via Republic Records. The album, which serves as his major label debut, featured several renowned collaborators, such as Mark Ronson, BadBadNotGood, Sir Nolan, DannyBoyStyles, and many more. Before embarking on his major 33-date tour, Caesar gave loyal fans a glimpse on what to expect this 2023. He performed a six-date intimate tour titled Almost Enough: Intimate Sessions Tour. In an interview, Caesar explained the sound that he achieved for his new record, "There are definitely songs that are cool and disillusioned. And there are other songs with these quiet moments of simplicity." Even with his intimate sessions tour being over, Caesar, who has now grown a massive following, expressed his desire to perform in smaller venues. "When a venue is too large, you can't connect with the audience. It becomes about putting on a spectacle as opposed to just getting on stage and singing. I like when I have a small crowd and I can tell what they're feeling. It's genuine. I enjoy genuine things, and it fuels my soul, you know?"
Experience the incredible music of Daniel Caesar this September by securing tickets to his show at the Fillmore Auditorium on Saturday, 16th September 2023! To buy your tickets, click on the Get Tickets link!