Fillmore Auditorium | Denver, Colorado
Channeling soul greats like Sam Cooke with authenticity, passion and considerable talent, Leon Bridges has been hailed by numerous sources as "one to watch" since the release of his highly acclaimed album Coming Home. Now, the retro-inspired singer, songwriter, and guitarist comes to Fillmore Auditorium on Monday 26th September for a spellbinding night of heartfelt music that will blow you away! Do not miss this legend in the making!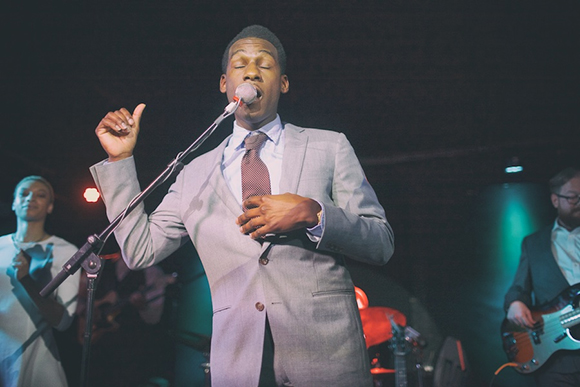 Leon Bridges is an American gospel and soul singer from Fort Worth, Texas. Bridges met Austin Jenkins and Joshua Block from Texan psych-rock band White Denim, in a bar at an open mic night and the two were instantly enamoured by his authentic '50s fashion style and sound. Jenkins and Block helped Bridges to record two demo tracks, using vintage equipment and help from their bandmates and musician friends. The demos were put up on Soundcloud, attracting major label attention from several companies and a furious bidding war between them. Bridges eventually signed with Columbia Records in December 2014, and started touring just one month later. His debut single, "Coming Home", was released in February 2015, and his debut album of the same name was released in the summer. Upon its release, Coming Home received generally positive reviews from critics, and it peaked at number 5 on the UK Albums Chart and number 6 on the US Billboard 200. It is nominated for Best R&B Album at the 58th Annual Grammy Awards to be held in February 2016.