Fillmore Auditorium | Denver, Colorado
Meek Mill comes to Fillmore Auditorium on Tuesday 5th March 2019 on the Motivation Tour! The irrepressible Philadelphia rapper is bringing a host of new material from his smash hit album Championships in this triumphant return to the stage! The emcee and prison reform activist will be dropping hot tracks like "Uptown Vibes" and "Oodles O' Noodles Babies", riding beats and spitting fire! Tickets available now!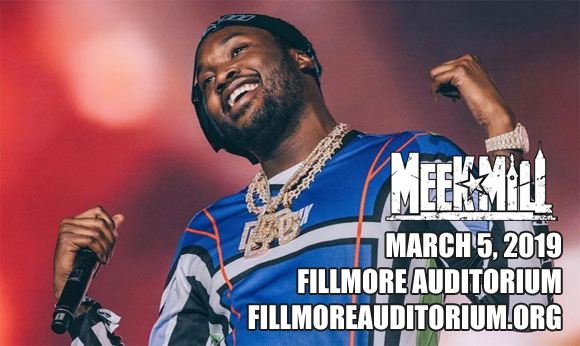 Philadelphia-based rapper Meek Mill began battle rapping as a teenager, before forming the rap group The Bloodhoundz, releasing four mixtapes. In 2008, he was signed to Atlanta-based rapper T.I.'s Grand Hustle Records, after catching his attention with his fourth solo mixtape, Flamers 2: Hottest In Tha City. Mill released four mixtapes with the label, before moving to Rick Ross's Maybach Music Group (MMG) in 2011. In 2012, he released his debut studio album, Dreams and Nightmares, which launched the number two single "Amen". Mill launched his own label imprint, Dream Chasers Records, in 2012. To date, he has released four studio albums, his most recent being 2018's Championships. He is also known for his collaborations with fellow MMG bandmates, particularly his appearances on MMG's Self Made compilation series, which launched the singles "Tupac Back" and "Ima Boss".