Fillmore Auditorium | Denver, Colorado
Awesome news! Chart topper, Meghan Trainor is coming to Fillmore Auditorium on Saturday 18th July 2015! The pop sensation broke through onto the music scene only just last year and is said to be one of the best artists of 2014. Shortly after her single release of 'All About That Bass', it became a smash hit and her career rocketed into stardom! She is now on her 2015 tour to celebrate the release of her debut album 'Title', get yourselves ready for a night to remember!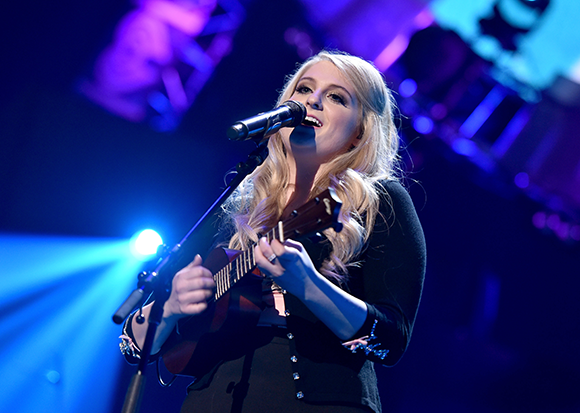 Meghan Trainor is all about that 50's jazzy bass! The reaction that she has gained from the music industry from her debut album 'Title' has been unbelievable and came as a total surprise to the 21 year old, ""I Never Thought I'd Be a Pop Star. I Don't Look Like Rihanna."
Her style combines bubblegum pop with blue eyed soul, bringing to mind the likes of Christina Aguilera, during her 'Back To Basics' era.
Meghan's groundbreaking hit song 'All About That Bass' has caused an explosion on the music scene, it seems to be coming through in a prominent time as 2014 was a key year for the feminist movement, especially in pop music. Suddenly the lyrical message of songs has rapidly changed towards singing about woman's rights, tackling personal subjects like dress size and female body shapes.
Taylor swift kicked it off in the country section, with her 'Shake It Off' single and video release which paved a clear way for Meghan Trainor's stand up for curvy women. Staying at no. 1 on the Billboard Hot 100 charts for eight continuous weeks!