Fillmore Auditorium | Denver, Colorado
It's time for some funky bass as Michal Menert comes to Fillmore Auditorium on Friday 26th January 2018! The Denver-based producer extraordinaire will be dropping some seriously hard-hitting beats, and will be bringing Breaking Biscuits & Late Night Radio with him to get the dancefloor rocking, so get ready to groove all night long – it's gonna be wild!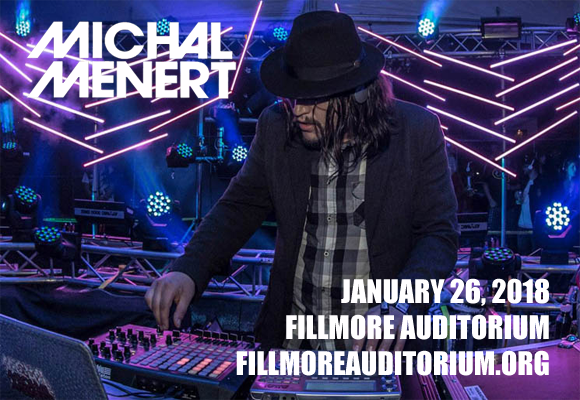 Electronic music producer and founder of Super Best Records Michal Menert first began his career producing hip hop records in the early 2000s under the name AES. His first solo album, May to December was released on April 27, 2003. The first artist on the Pretty Lights Music label, Menert was a fundamental part of the band's early career, producing their debut album, Taking Up Your Precious Time, and contributing to several tracks after his official departure from the project in 2006. Since then, Menert has released several of his own albums, as well as collaborating with several producers on his Super Best Records label, and performing with his 18-piece big band, and the Pretty Fantastics.