Fillmore Auditorium | Denver, Colorado
******* CANCELLED *******
Former Jonas Brothers singer, Nick Jonas & dance vocalist, BeBe Rexha comes to Fillmore Auditorium on Thursday 17th September 2015! Nick Jonas teased fans recently on Twitter with his tweet that stated "I have some big news coming…", now the cats out of the bag as he has announced his 2015 fall tour! After the break up of JB in 2013, Nick has returned with his groundbreaking solo album and is taking the music world by storm! Catch him LIVE in concert to witness his fresh new sound as he tops the charts with pumping tunes such as 'Jealous'!
******* CANCELLED *******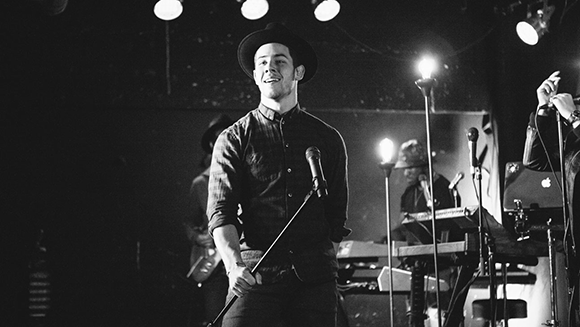 ******* CANCELLED *******
Nick Jonas rose to fame in 2007 along side his brothers in the boyband, 'Jonas Brothers'. Nick was the first one to discover his could sing, releasing his debut album at just 13 years old! Later he formed the trio group which by the end of the summer in 2007, were all over the Disney Channel with their chart topping videos and records. Their self-titled album reached the Top 5 on the Billboard charts and went double platinum and the album's biggest single, "S.O.S.," soared to No. 1 on iTunes! The following year they would appear in the Disney show, 'Camp Rock' which took influence from the likes of High School Musical.
On October 9, 2013, the group cancelled their highly anticipated tour and spoke of a "deep rift within the band" over "creative differences", they later confirmed their break up. And just one year later, Nick Jonas returned with his smash hit self-titled album, it seems that he was born to pursue his solo career.
******* CANCELLED *******