Fillmore Auditorium | Denver, Colorado
After 25 years of putting out some of the best punk rock this world has EVER seen, the legendary label Fat Wreck Chords is having a big, fat birthday tour!!! With NOFX, Lagwagon & The Flatliners on the bill, (and that's just for starters), they're going to get the Fillmore Auditorium on Thursday 20th August rocking, skanking and moshing! Be there!!!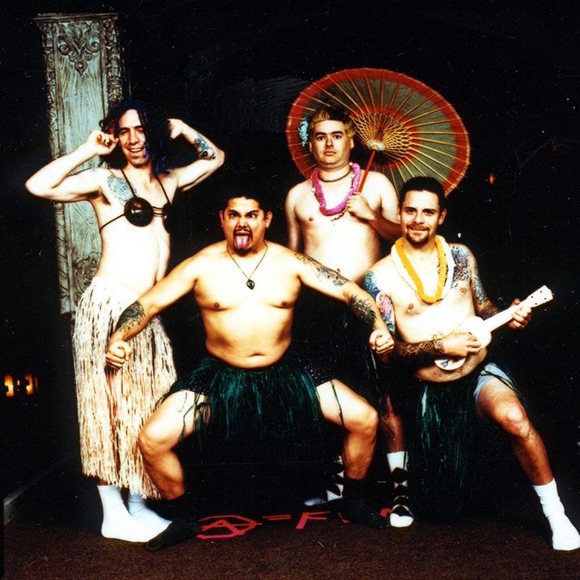 San Francisco-based label Fat Wreck chords (pronounced "fat records") was started in 1990 by Fat Mike (lead singer and bassist of NOFX) and his then wife, Erin. 25 years later the punk rock powerhouse is still kicking major ass, and that calls for a celebration! Here's what they have to say about it:
"Fat Wreck Chords is 25!!! A quarter of a century?? We can hardly believe it ourselves! Who would have thought that something that started all those years ago in Mike and Erin's kitchen would still be around today! We've been through weddings and divorces, births and deaths, rehabs and reintoxications, and we are still pumping out some of the most influential punk rock around. After 25 years, we think we've earned the right to throw a proper party and celebrate the fact that we are old! So, starting on August 6th: "link" a bunch of our bands will be playing together all across North America on the Fat Wrecked for 25 Years tour. To cap it off there will be a massive two day blowout festival in our hometown of San Francisco, where we will shut down the streets and blast out the tunes.
Stay tuned, because the official Fat Wrecked For 25 Years tour will have additional bands added, plus surprise bands added to specific shows. Come out and celebrate with us!"
Here's the lineup so far:
NOFX
Lagwagon
Swingin' Utters
The Flatliners
Masked Intruder
toyGuitar
Bad Cop/Bad Cop