Fillmore Auditorium | Denver, Colorado
St. Paul and The Broken Bones are coming to Fillmore Auditorium on Wednesday 28th September 2016! Bringing to mind the new blues rock style of Alabama Shakes, St. Paul and The Broken Bones have crafted themself a similar classic sound. Their energy is something that can only be experience live, led by lead singer Paul's powerful and mind blowing raspy tone and layered with beautiful brass instruments, funky keyboards and a groove like no other!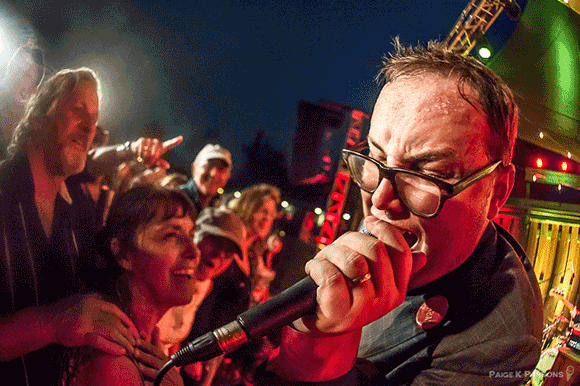 "When St. Paul & the Broken Bones emerged from their small-town-Alabama home and started playing shows, it was almost as if a fully realized group of old pros had stepped out of a time capsule from Muscle Shoals' heyday. A sharp-dressed band that counted trombone, sax, and trumpet among its ranks, with screaming soul man Paul Janeway leading the way, this wasn't an act that had any trace of a newcomer's hesitation onstage."