Fillmore Auditorium | Denver, Colorado
Get ready for some raucous ska-punk as Streetlight Manifesto heads to Fillmore Auditorium on Saturday 13th July 2019 on the Thieves in the Night Tour! Fans can look forward to a rowdy pick and mix of songs from the band, who are clearly looking forward to getting on stage once again:
"Ladies And Gentlemen! Friends and pets! Today we are excited as a something in a something something whatever to announce the Thieves In The Night Tour 2019! For the last few years we've done a couple of album show tours, which we enjoyed immensely. That said, as musicians, nothing beats being able to play whatever we want, whatever we feel like, on whatever night. Older songs, newer songs, deep cuts, covers, acoustic versions, old favorites, you name it. And that is just what we're doing this year. If you'd like, make a request, we will try our best to leave no stone unturned," they said in a Facebook statement.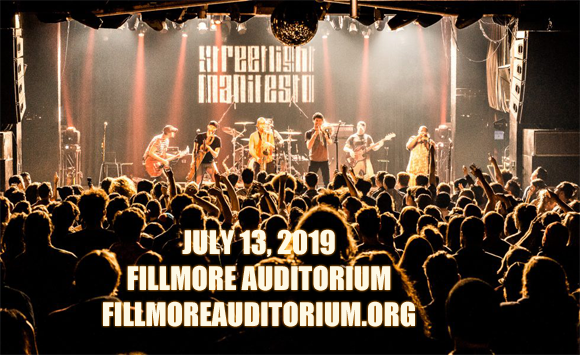 Formed in New Brunswick, New Jersey in 2002, Streetlight Manifesto is an American ska-punk band. The group made its debut in 2003 with the album Everything Goes Numb, which was well received by critics. After several line-up changes and extensive touring over the following years, the group followed up with Somewhere in the Between in 2007. In 2010, 99 Song of Revolution was released – a collaborative project of cover songs that consists of two full-length CDs by Streetlight Manifesto, two full-length CDs by the Bandits of the Acoustic Revolution and four other albums; two each by two other artist related to Streetlight Manifesto. The band's most recent release is the 2013 album Hands That Thieve.