Fillmore Auditorium | Denver, Colorado
Post Hardcore band, The Used & Metal core rockers, Every Time I Die are teaming up on a North American spring tour, they will be hitting the Fillmore Auditorium stage on Sunday 12th April 2015!
The Used released 'Imaginary Enemy' in 2014 to favorable reviews. "Like always, I think art is just a snapshot of what's going on in the moment behind the artist."
Come and join in for this life-altering night of rebellious rock, grab your tickets now!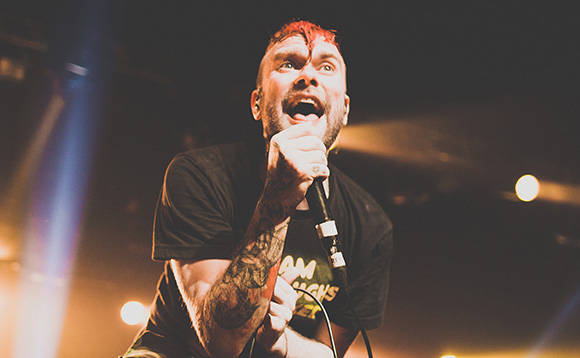 Turning personal adversity into art is the Used's trademark, and the band's fifth full-length, Vulnerable, was a record that simply had to be made. "Me feeling that vulnerability kind of sparked this creative fire inside of me," says McCracken. "This record's really about becoming more than just who you are, and allowing yourself that vulnerability to be a more powerful person. It's a lot more positive than a lot of records we've written in the past. I think everyone could use some positivity nowadays." The retooled outfit's newfound solidarity led to 2009's Artwork, which peaked at #10 on the Billboard Top 200, and featured Whitesides on the recordings for the first time. As if that weren't enough to keep a band busy, since 2001 the Used has also destroyed countless stages the world over, touring with a who's who of modern rock and heavy music contemporaries, and have been featured acts at major festivals like Warped Tour, Taste of Chaos, Ozzfest, Projekt Revolution and the UK's Reading and Leeds festivals.