Fillmore Auditorium | Denver, Colorado
It's the most wonderful time of the year, and Umphrey's McGee are back to make sure 2017 goes out with a bang! Catch the incredible improvisational groove-meisters as they head to Fillmore Auditorium on Friday 29th December 2017 for three nights of psychedelic awesomeness to see you into the New Year in style!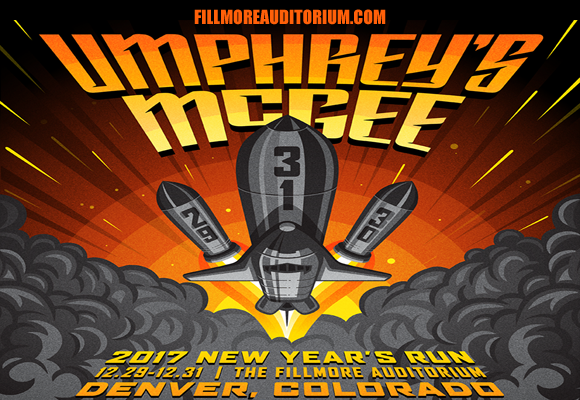 Fusing the "jam band" improv stylings of Grateful Dead and Phish with the prog rock flavor of King Crimson, Umphrey's McGee have carved out a genre-defying niche all of their own. The band began in 1998, releasing their amusingly titled debut album, Greatest Hits Vol. III, only 8 months later. Dedicated to the groove, they have been performing solidly ever since, amassing a devoted following of enthusiastic fans, and continually producing out-of-this-world live shows!