Fillmore Auditorium | Denver, Colorado
Fillmore Auditorium brings you another exciting jaw dropping event on Tuesday 13th March 2018!
Walk Off The Earth are taking to the road for a Spring North American tour… as they've been kicking up a storm across Social Media, with their fun covers on YouTube, such as their version of Ed Sheeran's Shape of You. With their sensational songs they bring an exciting headline show for their fans, both long standing and new! Get ready by grabbing your tickets – available now!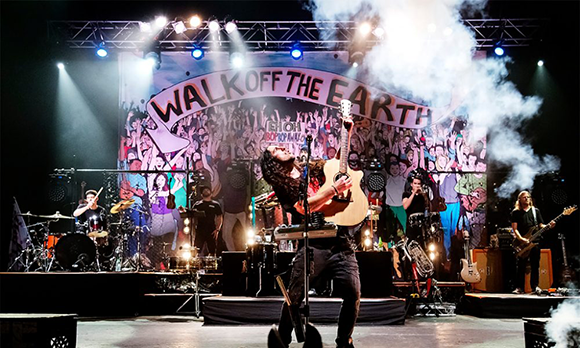 The Canadian group, Walk Off the Earth are hitting up venues across North America as part of their 2018 tour. These guys are known for their fun loving alternative rock sound, that always has hints of ska and reggae rock throughout. And are quickly becoming one of the most talked about bands from the last year, with their music videos of unique covers and original songs across the virtual globe!
As they try to give the unexpected versions of chart topping hits, Walk Off The Earth use a mix of instruments, including ukulele and the theremin, as well as electronic loops. All of which has been gaining an incredible response. Their incredible cover of Gotye's "Somebody That I Used to Know" gained attention – over 175 million views in four months on YouTube to be exact! And either the original songwriter gave them an amazing review. Other cover tracks have included; "Rude" by Magic!, "Hello" by Adele, "Party Rock Anthem" by LMFAO, "Payphone" by Maroon 5, and "Roll Up" by Wiz Khalifa.